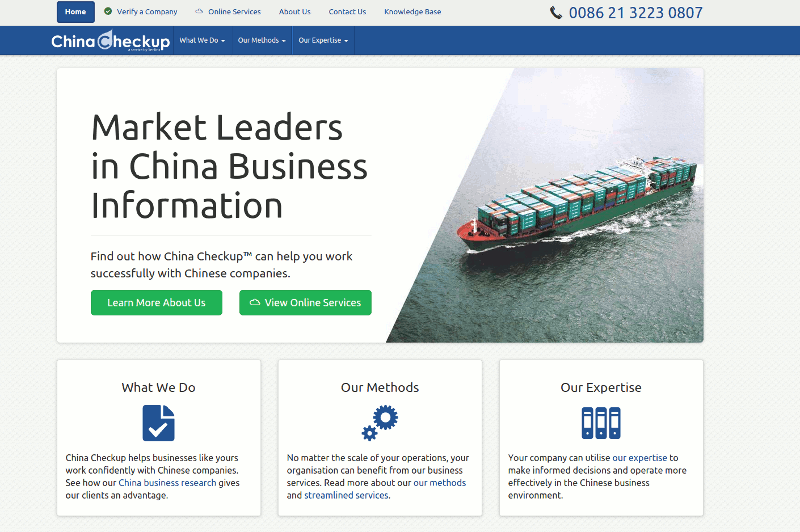 I was the sole developer on ChinaCheckup.com from 2013 to 2014, handling all front-end and back-end development, as well as managing the server.
China Checkup sells complex business analysis services to clients outside of China. The site is a custom ecommerce solution based on the Laravel framework. It automates much of the workflow in creating, modifying and selling these services to clients.
Some time after I left the company, China Checkup migrated to the Shopify platform.
Tech used